ISO Pros of Mississippi Provides a Variety of Different Standards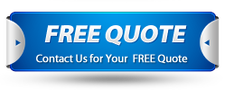 Several companies offer ISO certification services in Mississippi but IQC the ISO Pros of Mississippi remains to be the best. In this article, we look at the additional ISO certifications that we offer as a company. You will discover that we are a one-stop-shop for all your ISO certification, implementation, training, and even audit. These services include;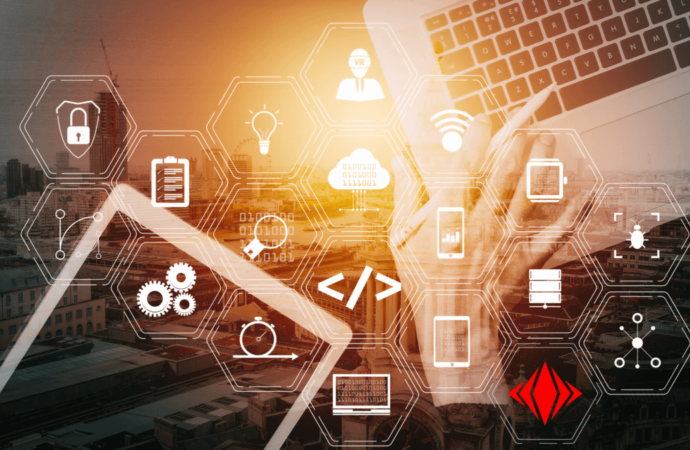 Aerospace AS9101
The quality management system of the aerospace industry has certain unique requirements that are not in the other industries. That is why you need to comply with this standard if you deliver products and services in this industry. It is a good way to demonstrate the commitment that you have towards quality to your customers and other stakeholders.
Aerospace AS9102
Aerospace AS9102 is also a great standard for companies that deal with the supply and delivery of aerospace and aviation products and services. Compliance means that you are committed to offering high-quality products and services to your clients.
Anti-Bribery ISO 37001
This is the first anti-bribery management system that is specially designed to assist businesses to combat the risk of bribery in the operation through the whole supply chain. Since this risk is high for all organizations, it is a good standard for all types and sizes of businesses.
Asset Management ISO 55001
ISO 55001 establishes the specific requirements for implementing and maintaining an asset. It also improves the asset through the asset management system. You can also apply this standard in all the other sectors and this will help your business to benefit in all the departments.
Automotive Core Tools (APQP, AQP, PPAP, FMEA, SPC, MSA, R&M)
These automotive core tools guide the operations of the automotive industry in order to ensure the quality of the automotive parts and products. It will be easy for manufacturers who meet these standards to take the operations of their business to the next level.
Body Armor BA 9000
BA 9000 is an extension of the ISO 9001 standard which is specific to the manufacturing and testing of ballistics-resistant body armor. It is a voluntary but critical certification for all players in the market who deal in such products.
Counterfeits AS6081
One of the worst things is for your customers to discover that your company deals in counterfeit electronic products. People want to get value for their money by purchasing original items. The best way to prove that you deal in genuine items is by complying with the AS6081 standard.
Energy ISO 50001 and SEP
When an organization is ISO 5001 and SEP certified, it shows that it utilizes energy in the most efficient way possible. This reason is enough for people who care about the environment to trust the brand.
Ethical Sourcing SQFI
Ethical sourcing is a standard that combines the growth and processing of food items with social and environmental stewardship. This quality management system has so many social and environmental issues that it addresses. It is a good standard to comply with especially if you run a business in this industry.
Facility Management ISO 41001
If you want to develop an effective facility management process, the best way to do so is by complying with ISO 41001. It helps facilities to develop a quality management system that makes sure that there are smooth operations within the organization.
Food Safety Modernization Act FDA FSMA
Food manufacturers have to prove to their customers and regulators that their products are safe for human consumption. You don't want to deal with food materials that can have adverse effects on the consumer. That is why it is mandatory to comply with this standard.
Food Safety ISO 22000
If you want people to trust your food products, you can show them that they are safe by complying with ISO 2200. It is one of the best ways to increase the competitiveness of your brand in the market.
Forestry SFI ATFS (Sustainable Forestry)
Environmental conservation has become one of the key objectives of most organizations globally.  One of the best ways to show your commitment is by complying with this sustainable forestry act. It is a good way to show the whole world that your business activities have no adverse effects on the environment.
Documentation Audit/Desk Audit
The demand for documentation or desk audits in Mississippi is still high. Most people will tell you that it is the most thorough audit process in the market. We take enough time to go through your business documents and processes and identify if there are any gaps. The team will give you an audit report that has practical solutions for your business.
Gluten-Free Certification (GFC)
People who suffer from gluten want to be sure that they are consuming products that are free from gluten. The best way to do it is by checking for the GFC certification. As a manufacturer of these products, you have no choice but to comply with the standard.
International Traffic in Arms Regulations, ITAR
ITAR restricts and controls the export of military and defense-related technologies in order to safeguard the national security of the United States and use the foreign policy objectives of the United States further. It is among the ISO standards that you should meet if you do business in this industry.
Laboratory Accreditation ISO 17025
ISO 17025 shows that your laboratory has met the technical and management requirements that you need in order to become certified. It tells your clients that the results that you give them are genuine and consistent. It is an excellent way of building trust for your services.
Packaging ISO 15378
ISO 15378 is an application standard that is used in designing, manufacturing, and supplying primary packing materials for medical products. It is a great starting point for all the companies that deal in medical products. It shows the end users that you are committed to meeting the high-quality standards of the industry.
Responsible Care RC14001
RC 14001 is a voluntary international initiative for and by the chemical industry that requires firms to demonstrate their commitment to meeting high health, safety, and environment standards performance (HSE). It is among the best standards that you need to comply with especially if you are a player in this industry.
Supply Chain ISO 28000
ISI 28000 is an ISO standard that stipulates the security management system requirements within the supply chain. It assesses the security threats within the supply chain and addresses them in the best way possible.
Telecommunications TL 9000
This standard is specially designed for the telecommunications industry. It is a comprehensive standard that reduces the number of standards within the industry. Its primary focus is the supply chain within the industry.
Pre-assessment Audits
If you are preparing for compliance auditors in your company, it is good to start with pre-assessment audits. These sessions are good because they will check whether there are any possibilities of non-compliance in your processes. It will help you to correct any deficiencies in your systems and increase your chances of success.
Audit Management Systems ISO 19011
For an audit system to run smoothly, you need to comply with certain quality management standards. One of these top standards is ISO 19011. It is excellent to be sure of the quality that your audit system presents to the end-users.
Outsourced Internal Auditing
One of the best decisions that you can make as a business is to outsource the internal audit function. Since you are dealing with audit experts, you can be sure that you will get the best results possible. Besides, it will take them a shorter time to execute the exercise because they have the necessary experience. You will discover that the process is cheaper than hiring full-time auditors in your organization.
Virtual Internal Audits
Virtual auditing is a process that relies on the online platform to carry out the internal audit exercise. Your employees will send us the documents that we need to review electronically and we will deliver the most comprehensive audit report. The process is much faster and cheaper than going for desk audits. The good thing is that it does not compromise on quality especially if you are using our consultants.
Second Party Audits
Most businesses rely on second-party audits in order to choose suppliers for their brand. You have to make sure that you are getting the best quality products from your suppliers as this has a direct effect on the kind of products that you sell to your clients. As an audit firm, we have professionals who are highly specialized in carrying out a supplier or second-party audits.
Supplier Audits
We are the best brand if you are looking for someone to carry out an evaluation on your supplier. You don't want a team of auditors that will collaborate with the supplier to give you a false report. Our company upholds high levels of integrity and will give you an objective report about your suppliers.
Supplier Evaluation
Supplier audits are important because you will be able to tell whether they deal in genuine or counterfeit products. It is a good thing to confirm whether they abide by the set regulations in all their operations. You only need to partner with companies that uphold high compliance levels in their operations.
Compliance Audits
Compliance audits are part and parcel of the operations of any organization regardless of the industry. You have to confirm whether your organization complies with the regulatory requirements. If you are looking for experts to help you carry out this exercise, it is wise to use IQC the ISO Pros of Mississippi.
IQC The ISO Pros of Mississippi can help you implement, train on, consult, and have your company and/or organization certified on the following ISO Certifications:
If you want to enjoy the above-listed benefits, contact IQC the ISO Pros of Mississippi, now. Our services are accessible in all of the below-mentioned cities: